McMan Family Resource Network- Okotoks
A Community Hub Connecting Children, Youth & Families
Sign up for the McMan Family Resource Network newsletter to stay up to date about upcoming workshops and events.
About the McMan Family Resource Network – Okotoks
The McMan Family Resource Network (FRN) is a community hub that provides a range of services and programming for children, youth, and families in Okotoks and surrounding communities.
We provide a welcoming environment and connect individuals with the resources, services, and people they need in the areas of:
Social connection and support
Caregiver capacity building
Child development and well-being
The McMan Family Resource Network is funded by the Government of Alberta.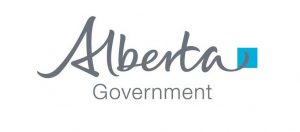 Contact Us
For more information about the McMan Family Resource Network, please contact us at (403) 995-5474 or email:
We are located at:
Families & Caregivers
McMan's Family Resource Network provides the following services for parents and caregivers.
Brief in-home support services (3-5 visits)
Assessment and screening
Individualized support
Parenting workshops and support groups
Coordination and referral to other services
Single session counselling for children (6+), youth, and parents offered by Catholic Family Service
Home Visitation Services for parents of children prenatal to 6 years in the family home, offered by Children's Cottage Society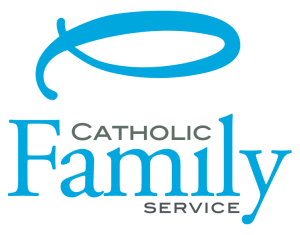 Upcoming Community Events (for all ages):
Wednesday ,
Zoom (Virtual)
No event found!
Children
The McMan Family Resource Network provides the following services for children 0-13 years of age:
Developmental screenings
Recreation and play-based learning
Early literacy programming
Pre & post natal supports
Coordination and referral to services
Single session counselling for children and for parents/caregivers offered by Catholic Family Service
Home Visitation Services for parents of children in the family home, provided by Children's Cottage Society
Life skills and KickStart Leadership Program, for children 7-13 years old, to enhance their social, personal development, and leadership skills
Upcoming Events for Children:
Youth
The McMan Family Resource Network provides the following services for youth:
Skills for Life: facilitated groups for youth 14-18 years
Skills for Anger: 10-hour course to increase conflict resolution and communication skills
Workshops and youth-based events
Individualized skills-based and one on one supports
Single session counselling for youth provided by Catholic Family Service
Coordination and referrals to other services
Upcoming Events for Youth
Events
Events for September
1st
No Events
Events for September
2nd
No Events
Events for September
3rd
No Events
Events for September
4th
No Events
Events for September
5th
No Events
Events for September
6th
No Events
Events for September
7th
No Events
Events for September
8th
No Events
Events for September
9th
No Events
Events for September
10th
No Events
Events for September
11th
No Events
Events for September
12th
No Events
Events for September
13th
No Events
Events for September
14th
No Events
Events for September
15th
No Events
Events for September
16th
No Events
Events for September
17th
No Events
Events for September
18th
No Events
Events for September
19th
No Events
Events for September
20th
No Events
Events for September
21st
No Events
Events for September
22nd
No Events
Events for September
23rd
No Events
Events for September
24th
No Events
Events for September
25th
No Events
Events for September
26th
No Events
Events for September
27th
1:00 pm - 2:30 pm
Events for September
28th
Events for September
29th
10:00 am - 12:30 pm
1:00 pm - 2:30 pm
Events for September
30th
1:00 pm - 2:30 pm
1:00 pm - 2:30 pm
4:30 pm - 6:30 pm