McMan Family Resource Network- Okotoks
A Community Hub Connecting Children, Youth & Families
Sign up for the McMan Family Resource Network newsletter to stay up to date about upcoming workshops and events.
About the McMan Family Resource Network – Okotoks
The McMan Family Resource Network (FRN) is a community hub that provides a range of services and programming for children, youth, and families in Okotoks and surrounding communities.
We provide a welcoming environment and connect individuals with the resources, services, and people they need in the areas of:
Social connection and support
Caregiver capacity building
Child development and well-being
We partner with local organizations to ensure the holistic needs of families are addressed. Our key partners are:
Catholic Family Service who provides single session counselling for children, youth and parents/caregivers.
Children's Cottage Society who provide Home Visitation Services for parents of children (prenatal to 6 years) in the family home.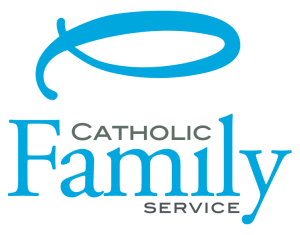 The McMan Family Resource Network is funded by the Government of Alberta.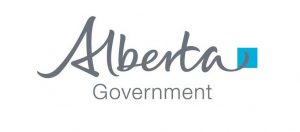 Contact Us
For more information about the McMan Family Resource Network, please contact us at (403) 995-5474 or email:
Upcoming Family & Community Events
We are located at:
Parents, Caregivers & Grandparents
The McMan Family Resource Network provides the following services for parents and caregivers:
Brief in-home support services (3-5 visits)
Assessment and screening
Individualized support
A variety of parenting workshops and support groups
Coordination and referral to other services
Single session counselling provided by Catholic Family Service
Parent Education Events
Circle Of Security Parenting 8-week workshop for an opportunity to join other parents just like you with children 0-7 years to learn to recognize your child's needs and make sense of their behaviour
Triple P Parenting  8-week workshop for an opportunity to join other parents with children 2-12 years to develop simple and practical strategies you can adapt to suit your family's values, beliefs and needs.
Family Transitions: Triple P Parenting 7-week workshop designed for parents who are going through separation/ divorce and wish to help their children through this new life change.
P.I.C.K Me Up 8-week workshop for an opportunity to join other adults to rediscover yourself. You will learn practical techniques and tools to assist in getting more of what you want, handling stress and building foundations for lifelong relationships.
Grand Connections  This gathering is intended to assist grandparents who are providing care for their grandchildren in some way to meet other grandparents and share experiences, gain connections and learn how essential their role is for their grandchildren.
Please contact Annika Johansson for more information at annika.johansson@mcmancalgary.ca  or 587-586-0964
Workshops & Events for Parents and Caregivers:
Children (0-6 years)
The McMan Family Resource Network provides the following services for children 0-6 years:
Developmental screenings
Recreation and play-based learning
Early literacy programming
Pre & postnatal supports
Coordination and referral to services
Single session counselling offered by Catholic Family Service
Home Visitation Services provided by Children's Cottage Society
Come check out our programs for children and their caring adults to laugh, learn, create and explore together.
Workshops & Events for Children (0-6 years)
Children (7-13 years)
The McMan Family Resource Network provides the following services for children 7-13 years of age:
KickStart Leadership Program to enhance life and social skills, improve communication skills and develop positive relationships.
Skills for Anger Workshop which explores issues surrounding anger, emotions, and interpersonal conflict.
Feeling Well & Building Skills Workshop, for 10-13 years old, focuses on developing emotional regulation, mindfulness and interpersonal skills.
Individual sessions, 1 to 1 support to increase skills and enhance learning
Single session counselling offered by Catholic Family Service
Coordination and referral to other community services
Workshops & Events for Children (7-13 years)
Youth (12-18 years)
The McMan Family Resource Network provides the following for youth:
Life Skills Program for youth 14-18 years to deepen social emotional, communication and self management skills. Can be customized to any demographic including youth sports teams, school groups or clubs.
Career Track workshop for youth who want to discover their gifts, set and work towards their employment goals. Topics covered include resume writing, job search and interview skills.
Skills for Anger for Youth – a 10 hour course designed  to increase conflict resolution and communication skills
Life and Skill Building workshops. We offer a variety of short workshops covering a variety of topics to support youth in their development and provide an opportunity to connect with others.  Topics covered include budgeting, cooking, managing anxiety, Learners test preparation (class 7), drumming circles, and health & wellness.
Individual, 1 to 1 supports to deepen skills and learning.
Single session counselling provided by Catholic Family Service
Coordination and referrals to other services
Workshops & Events for Youth
Workshops & Events Calendar
Events for September
1st
No Events
Events for September
2nd
No Events
Events for September
3rd
No Events
Events for September
4th
No Events
Events for September
5th
No Events
Events for September
6th
No Events
Events for September
7th
No Events
Events for September
8th
No Events
Events for September
9th
No Events
Events for September
10th
No Events
Events for September
11th
No Events
Events for September
12th
No Events
Events for September
13th
No Events
Events for September
14th
No Events
Events for September
15th
No Events
Events for September
16th
No Events
Events for September
17th
No Events
Events for September
18th
No Events
Events for September
19th
No Events
Events for September
20th
No Events
Events for September
21st
No Events
Events for September
22nd
No Events
Events for September
23rd
No Events
Events for September
24th
No Events
Events for September
25th
No Events
Events for September
26th
No Events
Events for September
27th
No Events
Events for September
28th
No Events
Events for September
29th
10:00 am - 11:30 am
1:00 pm - 3:30 pm
Events for September
30th
No Events