Healthy Relationships Program for 2SLGBTQIA+ Youth – Oct & Nov
In collaboration with the Centre for Sexuality and Western University's Centre for School Mental Health, we invite youth ages 12-18 who identify as part of the 2SLGBTQIA+ community to join us for a Healthy Relationships program.
In this program, youth can select topics to learn about: Coming out, mental health and well-being, safer substance use, and addressing relationship violence. Snacks will be provided.
October 20, 27, November 3, and 10 from 4:00-5:30.
Call, text or email Lacey Gustavsen at (587)777-2185, lacey.gustavsen@mcmancalgary.ca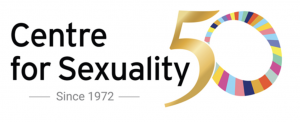 Sold out!