Family Development Program (FDP)
Helping families create a supportive and safe home environment
About The Family Development Program
The Family Development Program provides individualized in-home support for families with children 0-18 years of age to increase their parenting skills and enhance family relationships. We work with families to help them:
Learn new parenting strategies
Increase their communication skills
Build a strong network of connection and support
Create a supportive and safe home environment
Ensure the healthy development of the children
Access community services and resources
The program is free of charge and typically lasts for 3-6 months.
Referrals for the Family Development Program may come from Children Service's caseworkers, self-referral (parent/caregiver) or professionals.
We serve families throughout Calgary and surrounding areas and have offices in Calgary and Okotoks.
The Family Development Program is funded by the Government of Alberta.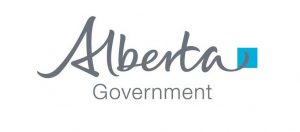 Contact Us
For more information about the Family Development Program, please email:
Parent/Caregiver Community or Self-Referral
Instructions: Complete and submit the form to be added to our wait list. We will contact you shortly to discuss program requirements.
NOTE: All caseworkers must complete referrals to our program through their internal processes.
Workshops for Parents & Caregivers
Circle of Security Parenting
This workshop is an opportunity to join other parents and caregivers over 8 weeks and learn to:
Strengthen their relationship with their child

Be present with their child during the best and toughest times

Recognize their child's needs and make sense of his or her behavior

Meet their child's needs by being bigger, stronger, wiser and kind
Learn more about Circle of Security Parenting
Upcoming Parent/ Caregiver Workshops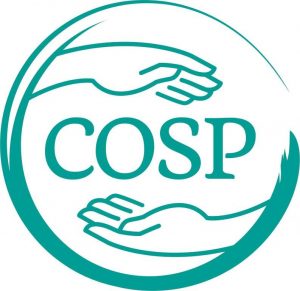 Interested in attending the Circle of Security or Triple P parenting course, email us to be added to a waitlist:
Triple P: Positive Parenting Program
Triple P is a parenting group that helps parents and caregivers increase their skills and confidence around setting rules, managing misbehavior, self-care and creating a happy and healthy home environment.
Parents will leave this group feeling more confident and capable.
Workshops for Children
Rainbows
Rainbows is a grief support group for children who are experiencing grief and loss from a separation, divorce or death.
Rainbows provides a safe and supportive group environment for children, 6-18 years old,  to process their feelings, build self-esteem and learn positive coping tools to last a lifetime. Rainbows is a group that allows children to realize they are not alone by connecting them to peers with similar experiences.
The Rainbows groups are small in size ranging from 4-6 participants. Rainbows is hosted via zoom on either Monday or Wednesday evenings at 5pm.

Contact Us
For more information about Rainbows or to register your child, please contact: