Become A Foster Parent
Providing a temporary family home for children and youth
Becoming a Foster Parent
By opening their homes and hearts, Foster Parents make a big difference in the lives of children and youth in need of a temporary, safe and caring home.
Children and youth in Foster Care range in age from 0 to 17 years and come from diverse cultures and backgrounds. Children in care have experienced some form of trauma in addition to being uprooted from their homes. They require gentle, committed and skilled caregivers to help them grow and develop their strengths.
The goal for children in care is for them to be returned safely home, placed with an extended family member or natural support, adoption, or for them to successfully transition to independence.
Who can become a Foster Parent?
An individual, or couple, over the age of 18 who:
Are Canadian citizens or permanent residents
Rent or own a home
Are physically and emotionally capable of a providing, quality full time care for a child
Possess a stable income
Are committed to continuously improving their caregiver skills
What Supports do Foster Parents Receive?
We provide Foster Parents with:
Ongoing group and customized training
Individualized support and coaching
A tax-free per diem to supplement the costs of caring for the child
Paid relief care
After hours emergency on-call support
Appreciation events
Support meetings
Foster Care Program
McMan Calgary & Area has a strong reputation of fostering in Calgary. We provide temporary care for up to 60 children and youth.
Our goal is to equip foster parents with support, ongoing training and information regarding:
Complex Trauma
Grief & Loss
Child Development
Managing difficult behaviours
Navigating government systems (Children's Services)
Maintaining connection to biological parents, natural supports, and community
The Foster Care Program is funded by the Government of Alberta.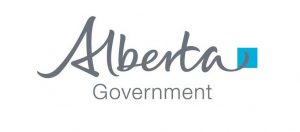 Contact Us
For more information about the Foster Care Program or for information on how to become a foster parent, please email us:
Learn More about our Therapeutic Foster Care Program: