Our Impact
Building Connections, Transforming Lives.
Outcomes
Each year McMan Calgary & Area impacts 2600 individuals and families. We measure our work in the lives that are changed, by families and individuals who are stronger, more resilient, and connected to one another.
McMan balances the provision of adaptive, individualized professional services with helping individuals and families strengthen their relationship skills and connections to family, friends and communities.
Our services are grounded in evidence-based practice and our impact in the lives of the children, youth and families we serve. We measure our impact  through three core outcomes areas:
The following are highlights of our impact in the past year:
0
%
of clients increased their connection and belonging
0
%
of youth have improved their relationships with family and friends
0
clients are more connected to their community
0
children and youth stayed with or returned home to family after service
0
%
of clients improved their well-being and development
0
youth participated in life skills training
0
%
of caregivers increased their parenting capacity
0
%
of children showed progress in meeting development milestones
0
%
increased their safety
0
youth have safer and more stable housing
0
clients are physically and emotionally safer
0
%
of parents better understand the risks associated with with their child's diagnosis/disability
Lives Transformed
Son was 15 and entering high school and decided to join the ReStart Program; "I was making poor choices with the company I was keeping which ultimately led me to have run-ins with the law. I was living life on the edge and didn't care about consequences."
The ReStart program is a school-based leadership program for vulnerable youth designed to increase their skills and confidence.
"ReStart connected me with other youth with similar experiences as me. It provided a space for us to reflect on our past actions and be real about what we thought and felt. Looking back, I took the skills I learned and started putting them into practice. Music has always been a passion of mine, so I began writing more songs at that time too."
Now, four years later, Son works with the Robb Nash Project which is an immersive music presentation for at-risk youth and has just released his first EP. Son has also been accepted into the Youth Justice program for Fall 2020 and hopes to eventually work in a youth crime prevention program.
"Without the push I got from ReStart my life could have gone down a very different path. This program provided me an opportunity to change my life before hitting rock bottom."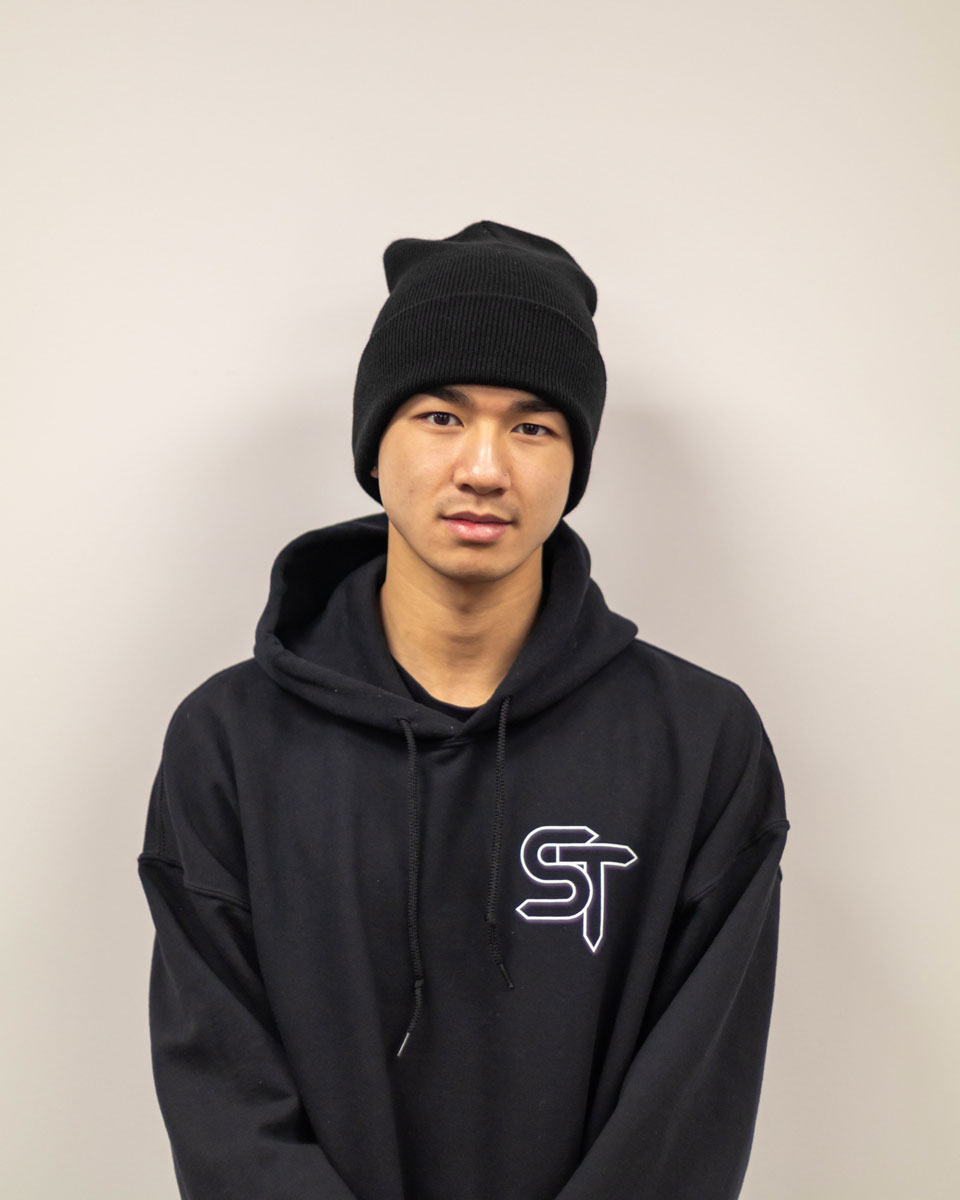 Suzi joined the Journeys Program in 2019 during the second half of her addiction treatment. Suzi had a newborn daughter and was determined change for her but was overwhelmed.
The Journeys Program, offered in partnership with Aventa Centre of Excellence for Women with Addictions, provides pre- and post-treatment care to women, who are pregnant or parenting, to increase completion of treatment and prevent relapse. The program helps participants build a coordinated, network of family, friends and professionals who holistically support their recovery.
Suzi quickly realized that Journey puts her in the driver's seat by allowing her to chose who is a part of her network of support and to set goals that mean the most to her. Program staff and her team created a safe environment for Suzi where she could share about her triggers and vulnerabilities.
"Journeys helped me find a sense of control in my life and the people I want and need in my life. I have family supports again."
At nine months sober, Suzi attributes the support she received from her team as the key difference between relapse and her continued recovery.
"The biggest impact it has helped me with is the courage and strength to be a better person for my daughter. I feel like I owe the program and all of my supports my life – I know that in exchange they only want me to be the person I want to be."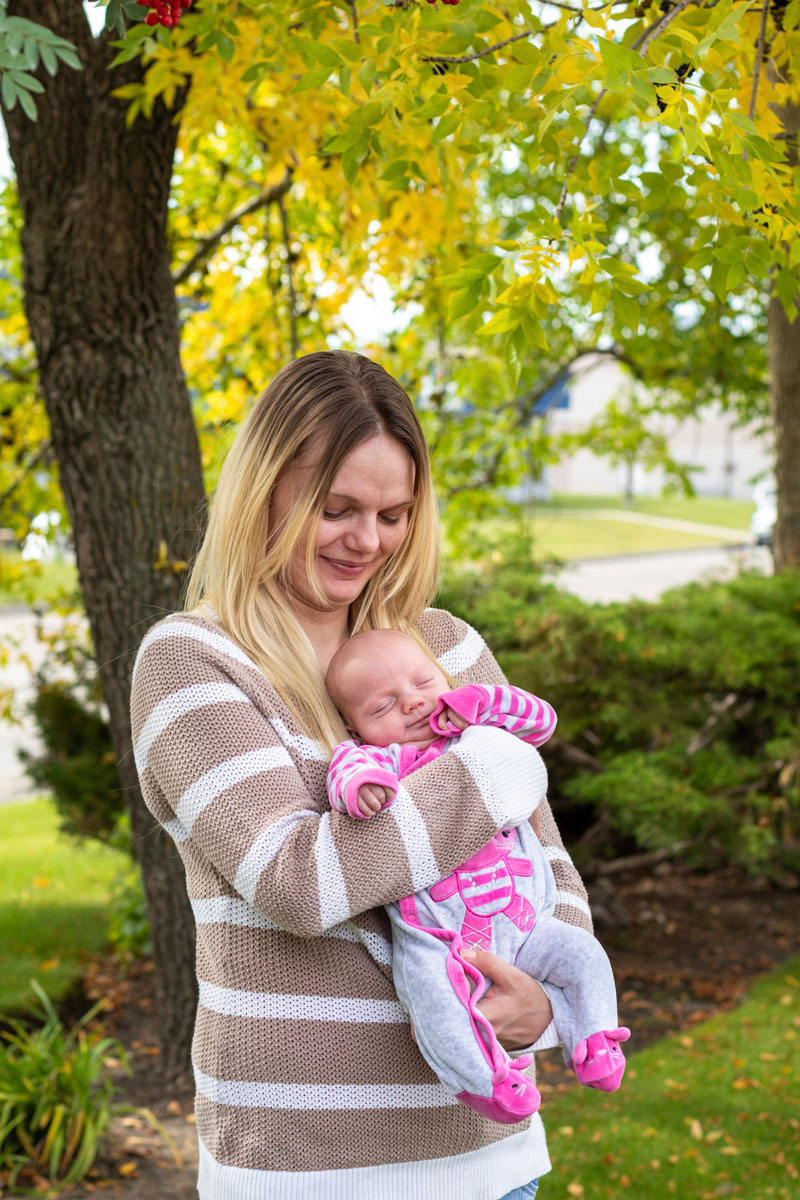 Six months ago, my fiancé and I were expecting our son and living at my mother's house. We were sharing a room with our three pets and my two stepdaughters, who we have split custody of. The relationship with my stepdaughters' mom was hostile and often escalated to police involvement. Moreover, both of my stepdaughters have learning disabilities which resulted in challenging behaviors. I was overwhelmed and often felt isolated.
Through McMan's Family Development Program (FDP), my fiancé and I were able to develop strategies to help blend our family and fully involve my stepdaughters in their brother's life. We learned how to reduce tensions within our own relationship and, most importantly, we learned the skills needed to successfully co-parent.
Blending families is hard work and I never thought we would be where we are now. I'm proud to say that my fiancé, his ex-partner, and I regularly attend the girls' school events together. Both girls have also shown significant improvements with their behaviors and learning. With McMan's help we were able to secure proper housing and I am now connected to several mom groups who provide me with a source of strength and comfort.
McMan helped me find myself while learning how to be the best mother and partner I can be. Moving forward I am confident that our family is stronger than ever!
Testimonials
My worker hasn't been just another talking head who makes me feel alone. She's been a rock in the midst of a storm. The empathy and help have been great.

YTA Program

The program helped me get out of bad situations and learn new skills.

PSECA Program

Our worker was amazing at bringing our family together and helped us all grow so we could improve our family relationships.

Family Development Program

Our family and child's teachers and Family Liason worker have all noticed significant changes in his behavior, attitude and outlook on life. We are so grateful for all the help provided.

Milestones Program

My worker was very supportive and understanding and respecting my opinions. She was readily available when I needed her with educated/experienced help. There were difficult times, and she was a saving grace at these times. Without Kinnections I'm not sure how I would have made it through.

Kinnections Program

I like how I felt safe to express myself in this environment.

Skills for Life Program

The support and availability of the staff is incredible and helps dramatically with my skills and peace of mind while allowing me to maintain independence.

Parent Child Assistance Program

The program has been so beneficial to creating the beauty of the life I have today. 2.5 years ago I was a struggling addict barely able to keep my head above water, I had lost my children and was losing faith I had anything left to live for. Today I am almost 2 years sober, I have both of my children back home permanently for the past year, I now live in my own home soon am dependent on just my own income. But most of all, I am secure and confident in who I am today.

Parent Child Assistance Program

If I had not come to group, I wouldn't have started talking to one of the girls in group. I was able to make a new friend because of RESTART

ReStart Program