Kinnections
Supporting Kinship Families.
About Kinnections
The Kinnections Kinship Program serves children and youth, 0 to 17 years old, who have been placed by in the care of a family member, family friend or a community member by Children Services. The program ensures the Kinship Caregiver has the resources and services needed to support the child or youth, while maintaining connection to their family, culture and community.
Kinship caregivers are extended family members or people who have a significant connection to the child – for example, a grandparent, aunt or close family friend. We work with caregivers and the child or youth in care to:
Strengthen caregiver skills and capacity
Ensure healthy child development
Access community resources and services
Strengthen their connections and support networks
Navigate Children Services' processes including guardianship, permanency, and adoption
The Kinnections Kinship Program is offered in partnership with Hull Family Services and is funded by the Government of Alberta.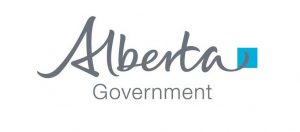 Contact Us
For more information about the Kinnections Kinship Program, please email:
Please note, a referral from Alberta Children's Services is required to join this program.
Upcoming Events for Kinship Caregivers
KEEP Training: Kinship Enrichment and Empowerment Program covers the impact of kinship care on the family system and provides a better understanding of the Children's Services system. Additionally, it is an opportunity for Kinship Caregivers to share their experiences, identify needs, interests and concerns.
KEEP is comprised of six modules:
The Kinship Experience: Family Changes
Core Story of Brain Development
Child Development & Well Being
Understanding Children's Services
Children & Youth Through the Lens of Loss and Grief
Responding to Needs
Please note, KEEP is for caregivers registered with the Kinnections program only.
Sign Up for KEEP 
If your preferred KEEP Training dates are full, please send your name, phone number, and Kinnections facilitator's name  Aven.Strohschein@mcmancalgary.ca to be added to the waitlist.
NOTE: For Kinnections Caregivers only
Resources
Resources for Kinship Caregivers