Milestones
Empowering families with children with disabilities.
About Milestones
The Milestones Program is designed for families with a child, 0-17 years of age with a disability who have an agreement with Family Support for Children with Disabilities (FSCD) Alberta.
Services typically last six months, are free of charge and for families that live in Calgary and surrounding areas south of Calgary. Milestones offers services through three core areas:
Behavioural and Developmental Aide Support
Transition to Adulthood Support
Counselling
The Milestones Program provides parents or caregivers with individualized help to:
Deepen their knowledge around raising their child with a disability
Increase their parenting skills and strategies
Strengthen their family relationships
Build their connections and support network
Access community resources and services
Receive professional counselling
Prepare for their youth's transition to adulthood
Behavioural and Developmental Aide Support
Milestones provides parents/ caregivers with in-home support to address the unique needs they have parenting a child with a disability. In-home support focuses on strengthening parent skills, learning new strategies, accessing resources and strengthening their support network.
Transition to Adulthood
Transition to Adulthood supports families with a youth, 16 – 18 years of age, with a disability to help them prepare for successful transition to adulthood. We help the youth and family answer questions, access resources and work towards their transition to adulthood goals.
The Milestones Program is funded by the Government of Alberta.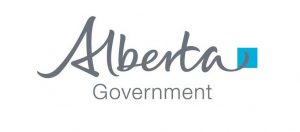 Contact Us
For more information about the Milestones Program, please email:
Counselling
We offer one to one, non-emergency based, counselling with a registered clinician. Our clinician creates a supportive and open environment where caregivers can explore their needs raising a child with a disability.
Individuals who have a referral for counselling that has been approved by the Milestones Program Supervisor can book an appointment with the clinician online. Currently, we are offering phone and video-conferencing appointments.
Clinician Booking
Families who have been approved by the Milestones Supervisor, click to book an appointment.
We offer one to one, non-emergency based, counselling with a registered clinician. Our clinician creates a supportive and open environment where caregivers can explore their needs raising a child with a disability.
Groups for Parents and Children
In addition to our core services, Milestones offers monthly groups that provide families and their children opportunities to learn and connect.
PARENT CONNECT
Parent Connect is a monthly group open to parent and caregivers raising a child with a disability or challenging behavior. Facilitated by a Milestones' Family Coordinator, we offer a safe space to share the challenges, resources, support and connection needed when raising a child with a disability.
KID CONNECT
Kid Connect is a monthly group open to kids, 5 years and up, who have a disability or challenging behaviour. Facilitated by Milestones' Family Coordinators, this group provides an opportunity for a small structured lesson on emotional regulation or social skills and then a chance to practice those skills through fun activities while connecting with other kids.
PLEASE NOTE:
Parent Connect and Kid Connect typically run as parallel sessions, however, due to COVID they will be run separately on Zoom
A formal diagnosis of your child is not required to join the groups
You can sign up for either group, or both
If registering for Kid Connect, we ask that parents/caregivers to be available to offer support or guidance if needed during the session
Please register for each month
SIBSHOPS
Milestones will be hosting a Sibshops Parent Orientation on December 1, 2020 at 5pm for any parents or caregivers interested in learning more about Sibshops prior to registering.
Registration for Sibshops (January – May 2021) will open on our website on December 7th at 9am. 
Sibshops will run on these dates: January 21, February 18, March 18, April 15, May 20
There are two groups: Ages 8 , 9, 10 meet at 4:30 – 6:00 and Ages 11, 12, 13 meet at 6:30 – 8:00
If you have any questions please contact corrine.grieve@mcmancalgary.ca 
PLEASE NOTE:
If you have been to Sibshops before, you can sign up again!
Space is limited to 15 Sibs per group; please ensure your child can attend ALL sessions.
Please sign your child up in the appropriate age group. Unfortunately we are not able to accept Sibs outside of these age ranges.
Resources
INFORMATIVE SITES
Founder of the Collaborative and Proactive Solutions model and author of The Explosive Child, Dr. Ross Green is a leading expert in why challenging kids are challenging and how they should be understood and treated with compassion.
Founded by Michelle Garcia Winner, Social Thinking is a dynamic way of helping kids and youth learn explicitly how to engage in social information processing; how to attend, interpret, problem solve and respond to different situations.
Sibshops provides young brothers and sisters with peer support and information around their siblings disability in a safe and lively recreational setting. Siblings get to meet other siblings and chat about the good and not so good parts of having a sibling with a disability and their unique role within their family.
HELPFUL ORGANIZATIONS
Based in Calgary, The Children's Link Society is known and valued for offering resources, information, connections and hope to families and professionals in the special needs community.
Inclusion Foothills serves the Foothills and Willow Creek regions in Alberta. They provide support, education and information to families who are living with or are connect to someone with special needs.
USEFUL RESOURCES & ARTICLES
COVID RELATED RESOURCES