FASD Mentorship, Advocacy, Partnership, Support (MAPS) Program
Supporting Youth Affected by FASD Through Skill Development, Connections and Resources.
About FASD MAPS
FASD MAPS serves youth aged 13-21 who have been diagnosed with, or are suspected of, being on the Fetal Alcohol Spectrum Disorder (FASD) through case management, in home, and group mentoring support.
This program helps youth and their families to:
Better understand the FASD diagnosis
Identify and build on the youth's strengths and skills
Develop new skills and strategies
Work towards the youth's goals such as employment, independent living, and education
Increase access to community resources and recreation opportunities
Increase social connection and build a stronger support network
A professional referral is not required for this program. Referrals for the FASD MAPS program may come from an individual, parent, community member, or professional.
FASD MAPS is a partnership program with McMan Calgary, Renfrew Educational Services, Hull Services, and Woods Homes. The partnership offers a continuum of services for families with children and youth affected by FASD.
The FASD MAPS program is funded by CFAN.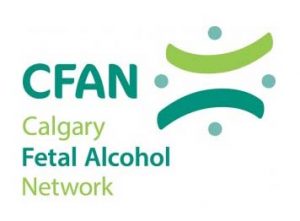 Resources for Families & Caregivers
General Information About FASD
FASD MAPS Program Partners